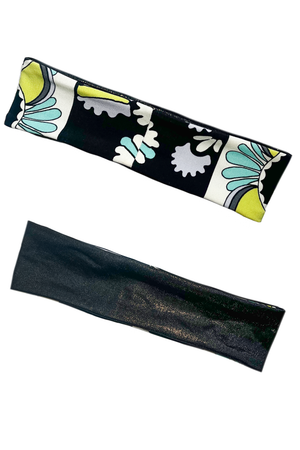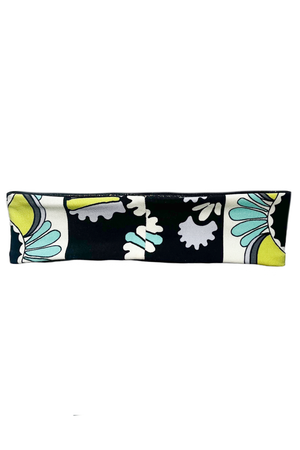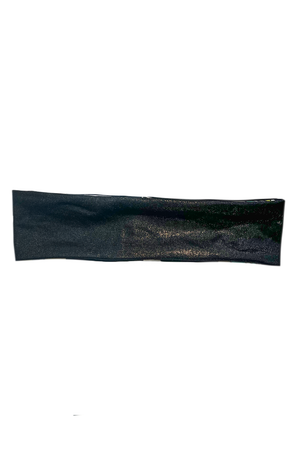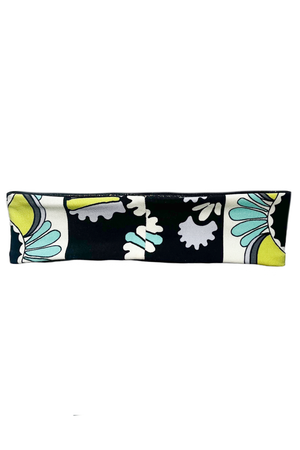 1967 3-in-1 Headband
1967 is a limited edition headband with retro graphic print on one side and a black bronze glitter on the other giving 2 options for wear.  This headband also doubles as a scrunchie that you may wrap many times to add style and volume to your ponytail.
This material is making use out of leftover fabrics from past designs.
Machine wash cold, regular cycle dry