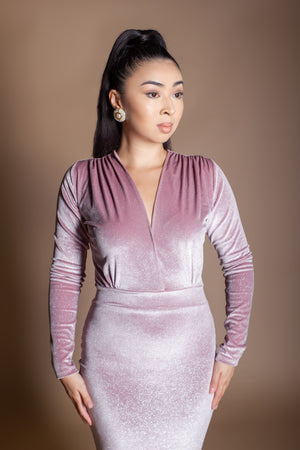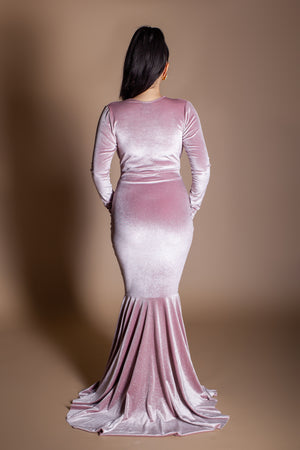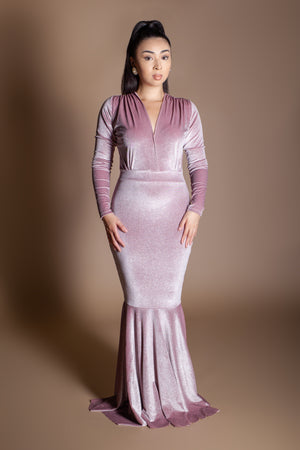 Crystalline Limited Edition Mermaid Dress
Our most popular design in a limited edition, muted cool pink lush velvet with fine lines of swirling silver glitter.

Crystalline features a plunging neckline and ruched detailing at the shoulders and waistband. Full length fitted sleeves and a band at the waist. Fitted silhouette to the knee where the dress flares into a mermaid shape and medium sized train. This velvet has a nice sheen and ample stretch for comfortable wear.
Machine wash cold / Regular cycle dry