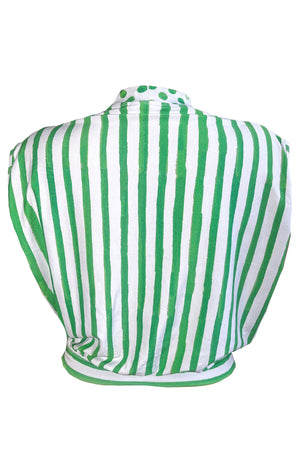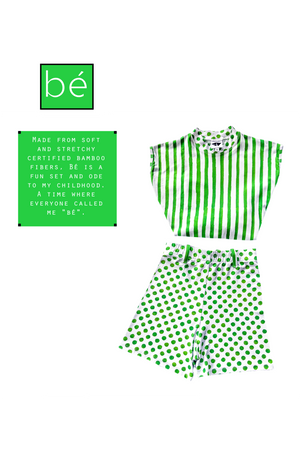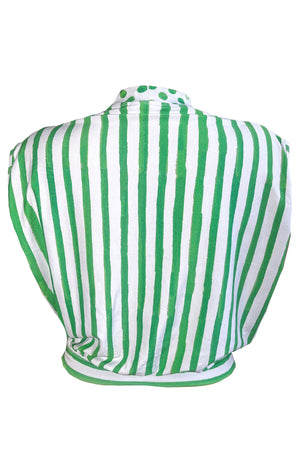 Bé Bamboo Painted Tank
Bé Bamboo Painted Tank is a limited edition, fun, and bold oversized tank with mixed polka dot and striped prints.  This certified bamboo and spandex blend has a "painted on" type of print where the stripes and polka dots are not even sized or even color giving it a unique, artistic flair.  

This top can be worn tucked in, out, or by folding the band under to create your own custom crop.
Machine wash cold, hang dry