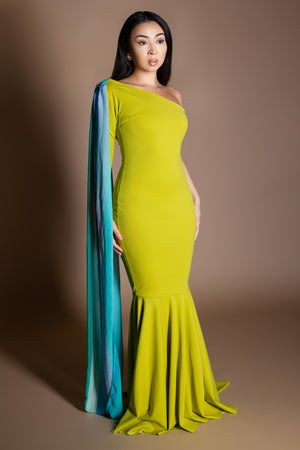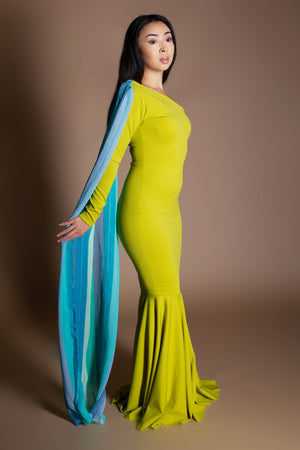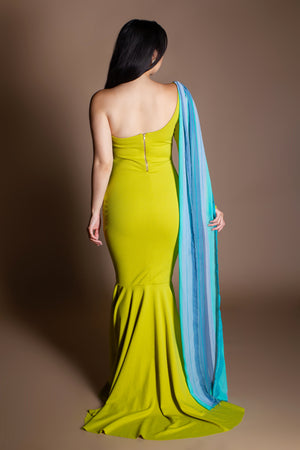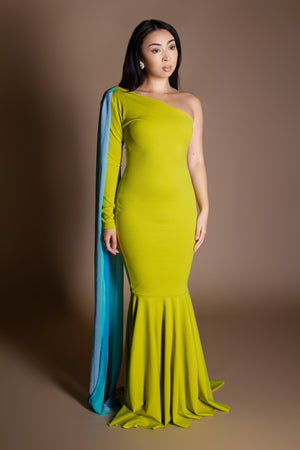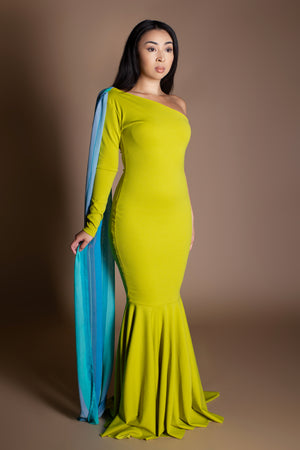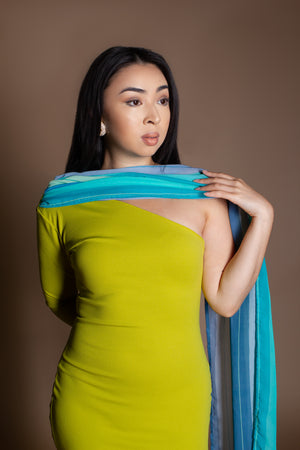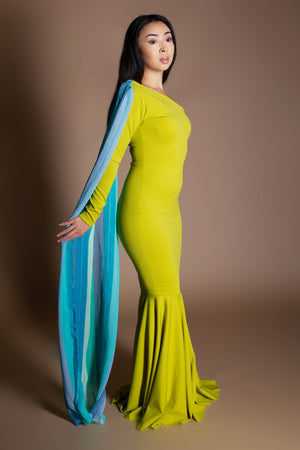 Donna Muted Green Mermaid Dress
This is a limited edition design.

Donna is a retro dream of lime and blue stripes.  It can be worn a multitude of ways giving you versatility each wear. The bodice includes two layers of medium weighted stretch crepe in a beautiful muted shade of yellow-green. Cold shoulder with one full length sleeve and a floor sweeping striped chiffon piece at the shoulder seam. The chiffon scarf can be worn in front, in back, around the neck, or as a head wrap. You may also pair with a brooch to style additional ways.
Machine wash cold, Hang dry